Exhibition of weapons in the Military Museum
—

The Military Museum, Municipal Arsenal
Antoniego Cieszyńskiego 9
Wrocław
Wednesday-Saturday 11:00 — 17:00
Sunday 10:00 — 18:00
The Exhibition is closed until further notice.
The exhibition in the Wrocław Municipal Arsenal presents various types of weapons from the earliest and more recent times, as well as military tactics used during wars.
Old Weapon
The exhibition presents weapon and military relics since Stone Age until the 18th century. Relics from the Bronze Age, including swords and arrowheads, as well as exhibits from the Roman times, deserve particular attention. Pole and bladed weapons are also displayed. Elements of protective weapons, such as a bascinet and back plate warrior of Maximilian armor from the 16th century hanging on the walls constitute an additional decoration.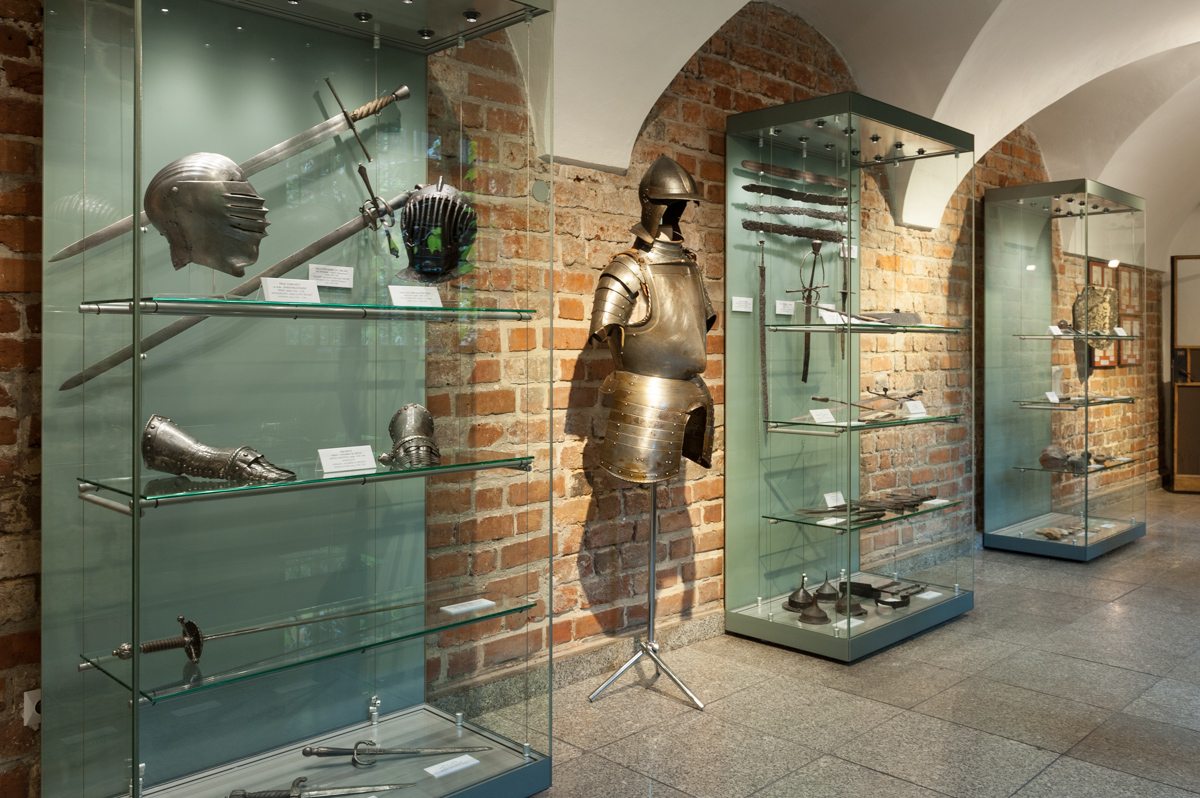 Firearm
The exhibition is presented in a room resembling an original arsenal. One may find here long firearms – rifles, ranging from flintlocks from the beginnings of the 18th century to Kalashnikov and machine pistols. Machine weapons – large caliber machine guns (WKM), heavy (CKM) and manual (RKM) – is also presented. The exhibited weapon is accompanied by ammunition and the elements of the equipment.
Military helmets
The exhibition is presented in Jacek Kijak's Room. In 1999, Jacek Kijak donated his exceptional, unique in Europe collection of helmets to the museum. The exhibition presents the most interesting exhibits from this collection, ranging from relics from the 18th and 19th centuries to contemporary times. There are Polish helmets and the ones from remote corners of the world, including steel helmets, crash helmets, pickelhelms, pith helmets, flight and motorcycle helmets and headset helmets.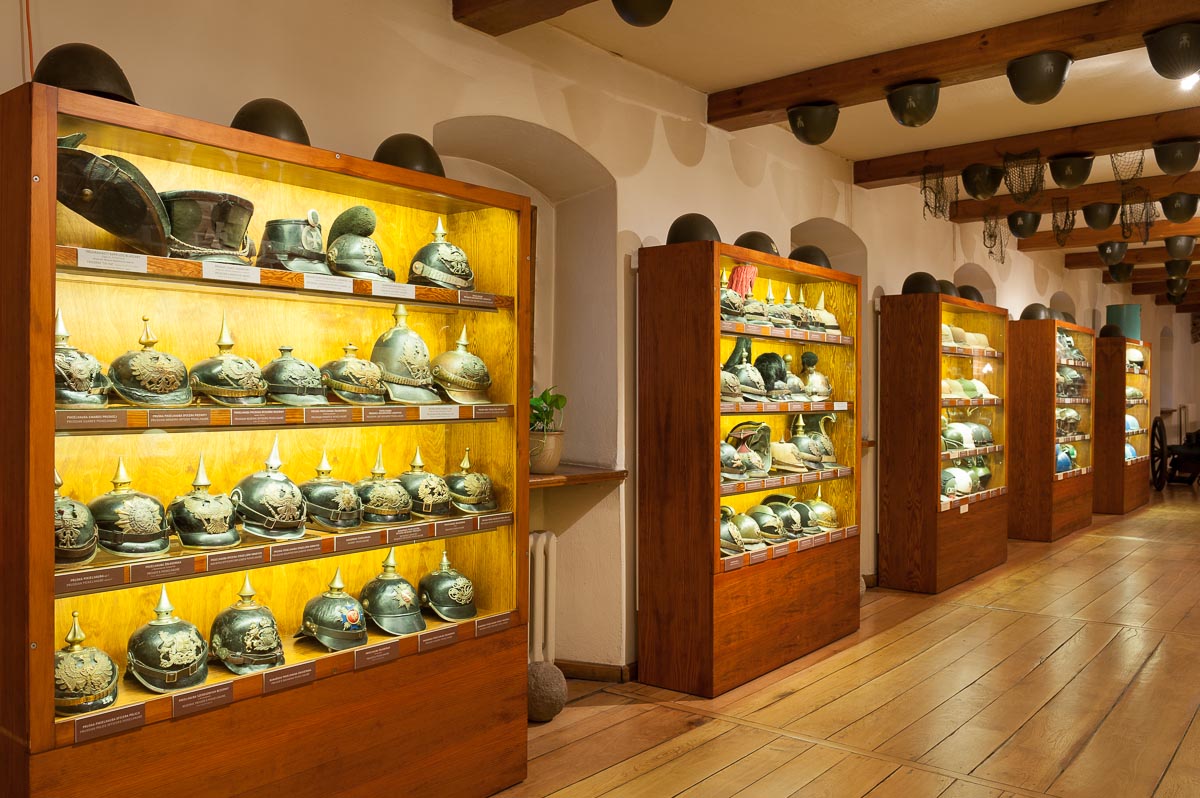 Melee weapon
The chronological, almost complete overview of a Polish soldier's melee weapon from the 18th century until contemporary times is presented on the exhibition. There is an exceptionally precious collection of swords and other bladed weapons, also the ones formerly belonging to famous Polish military commanders. Paintings depicting figures with a sword complement the exhibition. A painting by Wojciech Kossak entitled Battle of Kircholm painted in 1925 deserves particular attention.